Wide Range of Services in Saskatoon
Aero Glass & Mirror Inc. provides several glass cutting and repair services in Saskatoon.
Complete Auto Glass Replacement
If your car has been in an accident, or the windshield has been damaged, Aero Glass & Mirror Inc. provides complete auto glass replacement and windshield repair and replacement. We work with foreign and domestic vehicles, as well as semi-truck windshield repair and motor home windshield repair. Our auto technicians will completely clean up any shards of glass before any auto glass repair. We will quickly cut and install new, top of the line, glass for your windshield and windows.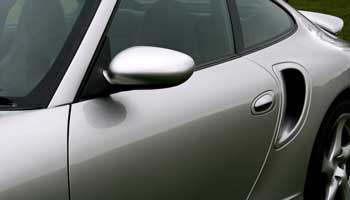 Heavy Equipment
We also work with farm equipment and heavy construction machinery such as tractors, dump trucks, and excavators to repair or replace windshield and window glass.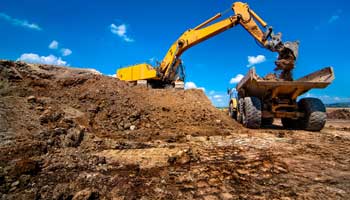 Fireplace Glass
Aero Glass & Mirror Inc. also fixes or replaces fireplace glass for broken or soot-blackened panels. Our technicians will come out to your home to obtain measurements and provide an estimate. We will then return to install the new glass panel. Whether you need a clear square glass panel, colored, or patterned glass, we can install it for you quickly.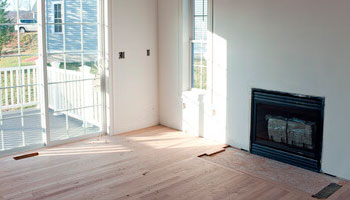 Screens
Our Saskatoon glass technicians also install screens for exterior entry doors to match the glass panel. We can install new or replacement screens for residential and commercial buildings.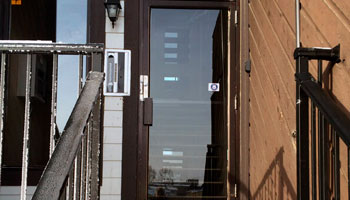 Storm Windows
Storm windows are an essential feature to any home or commercial building's construction. If you are building a new home or commercial space, Aero Glass & Mirror Inc. can install storm windows for every room. We can also replace storm windows of any size and type.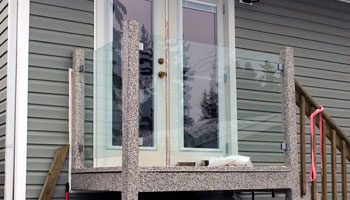 Furniture Glass
Furniture glass replacement is also included in our services. We can create and install glass for coffee and end tables, china cabinets, dining tables, patio tables, and any other furniture in your home, office, or store.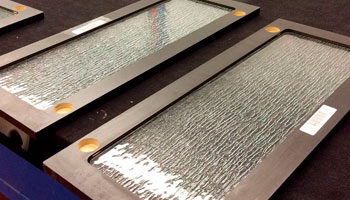 Insulating Units
Aero Glass & Mirror in Saskatoon also installs glass insulating units. These can be inserted within two existing glass window panels or as part of entryway construction and remodeling.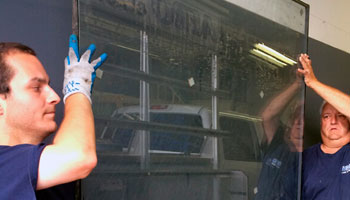 Custom Mirrors & Feature Walls
Aero Glass & Mirror Inc. is the company to call for any type of mirror or feature wall you need. We've custom cut and installed mirrors for bathrooms, full-length wall mirrors, dresser unit mirrors, and much more. From a simple square to a custom shape, size, effect, and frame, our glass technicians can make it happen. We also build feature walls that feature mirrored pieces, custom heights, and unique shapes. We work with residential and commercial spaces.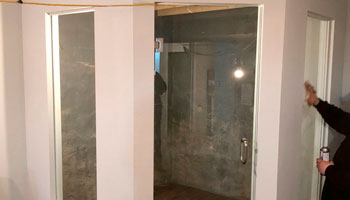 Plexiglass
Our Saskatoon glass company also provides plexiglass cut to size. This is a durable glass material made with plastic, which can be created with various thicknesses to fit the desired application. Plexiglass can be used for aquarium windows, ice rink walls, skylights, security screens, and much more. We can create the custom plexiglass you need for any purpose.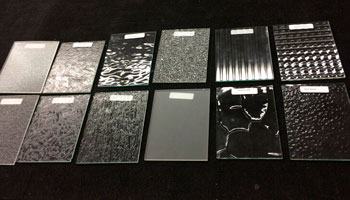 Cupboard Doors
We also create and install glass cupboard doors, including pieces for existing and new cabinets. From one panel to new glass for every cupboard door in your home, no job is too large or too small.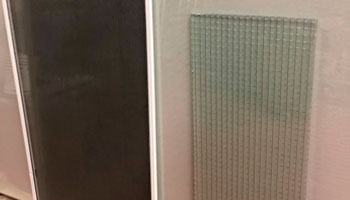 Tempered Glass
At Aero Glass & Mirror Inc., we also create tempered glass in any shape including round, oval, rectangle, and square. Tempered glass is used in applications where standard glass could be dangerous if broken. Its brittle composition causes it to break into oval shaped pebbles rather than sharp pieces. Due to its strength, it's much less likely to break at all.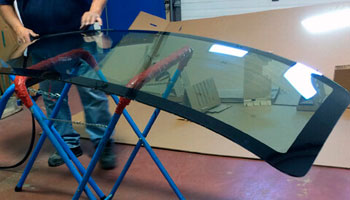 Repairs
Aero Glass & Mirror also provides glass repairs, including stone bruise repairs on windshields, car windows, storefront windows, and residential windows. We also repair small windshield cracks and chips, as well as minor damage to windows of any type.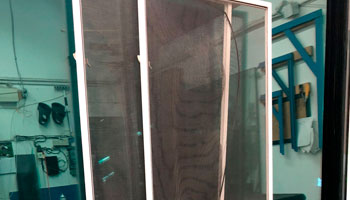 Personal Protective Barriers
Aero Glass & Mirror Mirror provides personal protective barriers help keep customers and your employees safe. Our glass and plexiglass barriers can be custom made to your size requirements.
The personal protective barriers are ideal for medical clinics, pharmacies, retail stores, government agencies, insurance agencies, gas stations, grocery stores and much more.
Our barriers are manufactured with quality and stability in mind. They are easy to assemble, and, of course, we can do that for you. Maintenance is easy - just wipe with your favourite disinfecting cleaner and a soft cloth.